Athmano Mokshartham Jagat Hitaya cha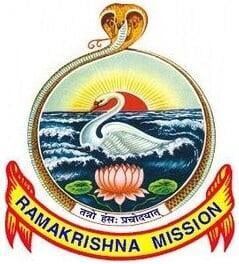 The Hindu Spiritual and Service Fairs [HSS Fairs] to showcase the service activities of Hindu civilisation
The GFCH India conceived the idea of organising fairs to show case the service activities of Hindu spiritual and community organisations to help to remove the totally wrong perceptions about Hindu civilisation and India as a nation. The Hindu spiritual organisations not only render such yeoman services, they also promote and sustain the dharmic consciousness of traditional householders. Therefore, celebrating and encouraging the philanthropic propensities of Hindu spiritual organisations also means recognising their motive to encourage the traditional households to keep up their philanthropic culture. The theme of the HSS Fairs is founded on the Rig Vedic dictum "Athmano Mokshartham Jagat Hitayacha" meaning Service to Humanity as the Way to Attain Moksha.

The idea of the fairs, besides showcasing the service activities of Hindu organisations, whether small or big, has been to encourage more and more such organisations to undertake service to public. The service activities undertaken by the Hindu spiritual and community organisations is not for any mean purpose of converting any one from one's belief system but founded on the belief that good deeds lead to be noble even after life.

The services rendered by the Hindu Spiritual Organisations and Community organisations that are participating in the Fairs are exhibited in their individual stalls and in the central hall. The services rendered by the participant organisations are classified under the six themes. A consolidated statement of the same is prepared to showcase the volume of services rendered and displayed which will impact visitors and media.