Evolution of the Hindu Spiritual and Service Fairs
Global Foundation for Civilisational Harmony – India [GFCH-India] conceived and organised the Hindu Spiritual and Service Fair.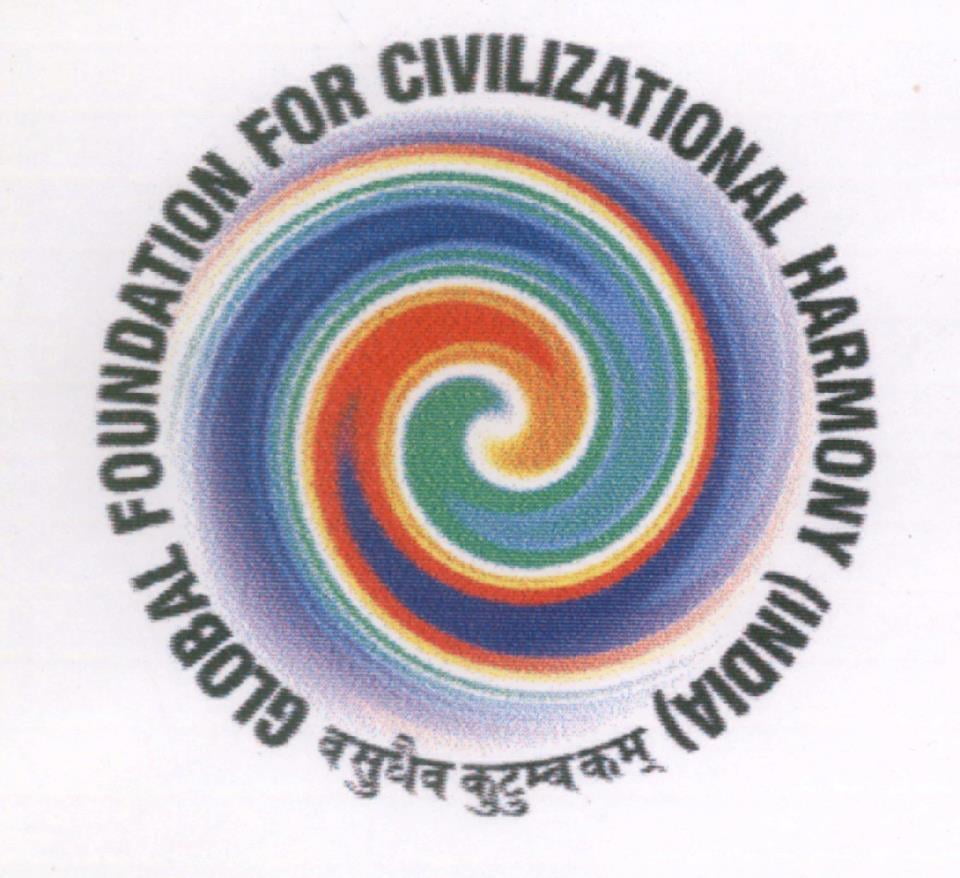 Over hundred persons from India, US and Europe who were concerned about the future and role of Hindu-Buddhist civilisation in a world where power was shifting to Asia, met in Ahmedabad in December-January 2006. Led by eminent and strategic thinkers, they discussed how, in the background of the perceived cultural and civilisational clashes, the global discourse dominated by Abrahamic and Western perspectives needed a paradigm shift and the time had come for non-conflicting Eastern civilisations, namely Hindu-Buddhist-Jain-Sikh traditions, to play more prominent role to promote dialogue for conflict avoidance among civilisations.

The eventual outcome of the meeting was the launch of the Global Foundation for Civilisational Harmony (India) [GFCH-India], as a platform of different faiths, cultures and civilisations to promote dialogue among civilisations with Eastern emphasis. The GFCH-India was unveiled in January 2008, by eminent spiritualists, leaders and intellectuals including

The entire religious spectrum of the world was on the dais at the meet and the audience consisted some of the most eminent citizens of Delhi.
This led to series of initiatives by or assisted by GFCH-India. It soon co-sponsored the anti-terrorism rallies along with Deoband Islamic school. It assisted the Hindu Dharma Acharya Sabha in the path-breaking all faiths global meet in Amsterdam on the Occasion of the 60th anniversary of the universal declaration of human rights in December, 2008. All religious leaders agreed at the meet that "all religions shall mutually respect and never deride each other's faith and declared that the freedom to have, to retain and to adopt a religion or belief of one's choice, without coercion or inducement shall be undeniable right". These initiatives were intended to remove misapprehensions about different faiths and civilisations, like about the misapprehension regarding Islamic faith in the matter of Islamic extremism, and to promote harmony among them.
His Holiness Dalai Lama. The former President of India Dr. Abdul Kalam, Pujya Swami Dayananda Saraswati, Founder, Arsha Vidhya Research Centre, Swami Baba Ram Dev, Founder, Divya Yog Mandir Trust,Guruji SriSri Ravishankar, Founder, Art of Living Foundation;Jathedar Joginder Singh Vedanti, Former Chief of Akal Takht; Cardinal Oswald Gracias, Head of Roman Catholic Church in India, Archbishop of Mumbai,Dr. Maulana Mahamood Ali Madani, Islamic Scholar, Jamiat Leader, chief of Darul Uloom, Deoband, Acharya Mahapragya, Eminent Jain Guru, Founder, Science of Living; Rabbi Ezekiel Isaac Malekar, India's most popular Jewish Leader in Delhi.
The back ground to Hindu Spiritual and Service Fairs

There is an incorrect perception about the Hindu civilisation that it is not socially conscious and therefore it is not philanthropic. This was partly deliberately created and partly because of the philosophy of Hinduism to do charity without much ado. This virtue of charity in silence has also in recent times affected the brand of India as Nation and there have been comments that ours is not a Nation of givers. This perception, the GFCH India found, was also sourced colonial efforts to deface India, which has continued post-Independence. The GFCH-India studied the Indian philanthropic traditions and found that what is known as philanthropy today was deeply ingrained in the ancient Indian concept of sharing and was integral to every one's family life. The idea of giving by sharing was based on the belief that giving ennobles the after-life of the giver. The Hindu belief in rebirth makes the culture of giving a reality. Philanthropy is a western term. The Hindu Indian idiom for sharing is dharma which implies the duty to share and give.
Recent studies have brought out that Hindu spiritualism is dominantly philanthropy centric right up-to the family of rich or poor, educated or unlettered. A study by Participatory Research in Asia [PRIA] in the year 2003 revealed the not so popularly known fact that ordinary Indian people are very highly philanthropic. PRIA study revealed that close to 41 percent of all Indian households donate annually in cash or kind. Not only the educated but also the least educated give. More than a fourth of the total contributions come from those who had not crossed the primary school. Not just the rich but also the less fortunate give. Almost nine-tenth of the charitable contributions come from persons with monthly income of just Rs.8,000. The spiritualised service activities of Hindu household constitute, even today, the largest, truest and noblest service to mankind. This giving is built into the Hindu civilisation as a way of life by the idea of Sanatana Dharma which is the commonly shared virtue in Hindu India from time immemorial.
The Indian rich also give away more than the rich elsewhere. A global study, the Hudson Report 2010 on the Index of Global Philanthropy and Remittances, debunked the theory that the rich in West, and not in the East, are philanthropic. It noted that Asian philanthropists donated 12% of their wealth to charity compared to 8% of the North Americans and Middle Eastern high net worth individuals. The Hudson Report added "In India, philanthropy is a long standing tradition stemming from religious practices that encourage giving.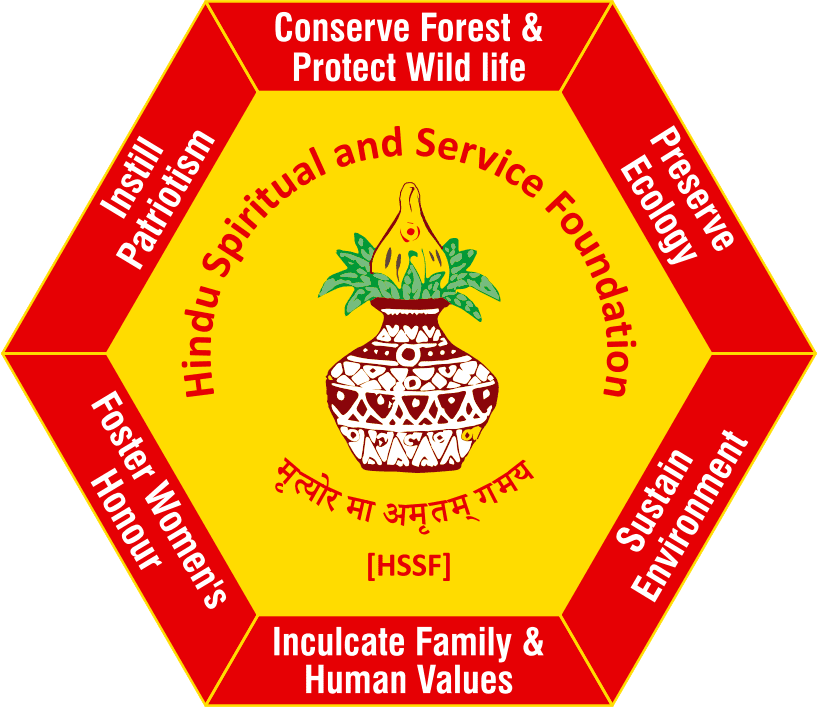 Nationwide, 40% of all households in India give to charity and some 96% of upper and middle class households in urban regions donate money to charitable causes". But these facts remain almost completely suppressed in the popular discourse which is dominated by publicized charity with vested interest.
With families sharing everything from food, institutionalized charity like dharamshalas were only later add-ons in Hindu civilization. However, in recent times, institutionalized charity too has grown exponentially in Hindu civilization. Contemporary Hindu spiritual organisations and communities undertake extensive service activities. But their services do not get highlighted because Hindu faith restrains publicizing one's good deeds. Because of this higher value of sharing and giving in silence, the great philanthropic work of Hindu spiritual and community organisations are almost unknown. This had led to the totally incorrect perception that Hindu spiritualism, culture and civilization were not centred on philanthropy, while in fact the core of the Hindu way of life was sharing and giving. The result, the Indian spiritualism itself has been derided as not philanthropic. This is where the GFCH-India felt that its intervention was needed to correct the wrong perception. And therefore it decided to create a strategic platform to show case the service activities of Hindu spiritual institutions which are doing yeoman service to humanity.