Home > Six-day spiritual fair gets under way in city

10th Hindu Spiritual Service Fair happening in Chennai
HSSF (Administrator) | 28 Jan 2019 7:50 PM

Chennai: HSSF (Hindu Spiritual Service Fair) successfully been conducted for nine years in Chennai and the 10th fair is happening from 30th January to 4th Febraury'2019 at Gurunanak College, Velacherry, Chennai.

The Fair curtain raising function started by inaugurating Swami Vivekananda Chariots to round entire Chennai for a week and the chariots will visit Schools, Colleges in Chennai for a week.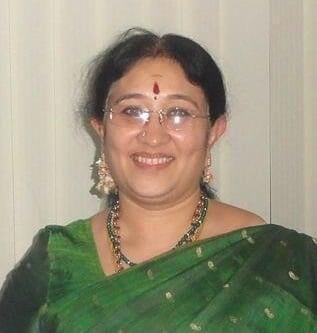 Smt.Rajalakshmi Ravikrishnan, an inspiring personality with great Spiritual Knowledge, founded Dharma Rakshana Samiti with Dr. Padma Subrahmanyam in 1999 headed by Pujya Sri Swami Dhayanandha Saraswati

Her interest on Hindu Dharma and Puranas inspired her in founding the Hindu Spiritual and Service Foundation and organizing Hindu Spiritual Service Fair from 2009 which united many Spiritual Organizations under one roof for a great cause.

Smt.Rajalakshmi also founded the Initiative for Moral and Cultural Training (IMCT), an innovative and thematic training programme for imparting samskaras to school students in 2012 which has now been adopted by more than 200 schools in the city.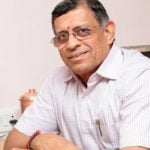 Swaminathan Gurumurthy is currently serving as a part-time director of RBI. He is also a journalist, editor of the Tamil political weekly Thuglaq and a Chartered Accountant, one of the founders of Dharma Rakshana Samiti and Global Foundation for Civilisational Harmony. A founder Trustee of Hindu Spiritual and Service Foundation
The 10th Hindu Spiritual Service Fair will be held for week at Gurunanak College, Velacherry.
The fairs since 2009 have been focusing on protecting forests and wildlife, fostering respect for women and girl children, instilling patriotism, reverence for parents and teachers etc.
A footfall of morethan 7 lakh every year proves Hindus devotion towards Hinduism and patriotism towards Nation. This year's expectation on footfall is higher than last year.

Desam, Deivam, Dharmam – the underlying philosophy of IMCTF

In the Indian context, there is a confluence of the idea – Nation (Desam), Divinity (Deivam) and Value system (Dharmam).
The Fair demonstrates that Hindu Spiritualism and Life Style is based on the Principles that,
Protects Forests and Wild life
Preserves Ecology
Sustains Environment
Inculcates Family and Human Values
Fosters Women's Honour
Promotes Patriotism
All the programmers at the Fair are designed to connect high Hindu spiritual values to daily lifestyle by Themes, Samskarams and Symbols.